ALU

CAT®
is SAFE
Stability – ALUCAT® catamaran boats are extremely stable due to their unique design and can withstand even large loads on the side. ALUCAT has only ca. 10 degrees tilt angle with the maximum edge load, while it is up to ca. 20 degrees with regular V-hull boat. ALUCAT does not tilt even at steep turns, it is easy to control and the turning radius is very small. The flat deck area makes it easy and safe to move around and work. The people using a wheelchair or are otherwise physically challenged, can board ALUCAT safely and effortlesly.
Area – The ALUCAT® catamaran boat has a much larger free deck area comparing to regular V-hull boats of the same length due to its almost vertical sides. ALUCAT boats are also equipped with floor railings, which are ideal for attaching loads and equipment as needed to.
Flexibility – ALUCAT® catamaran boat is super flexible in different purposes of use and in changing conditions. It has first-class manoeuvring characteristics even with the heavy loads, and the deck equipment is easy to adapt when needed to change the application. ALUCAT is a real multipurpose vessel, both for professional and recreational use.
Economy – The ALUCAT® catamaran boats, due to their excellent planing characteristics, require only the two-third of power compared to similar V-hull boats. This translates into significantly lower engine investment and thus lower fuel consumption. The design of the ALUCAT also makes the new energy solutions possible. The environment praises!
In real life, it means Stability, Area, Flexibility and Economy.
– That you'd return home –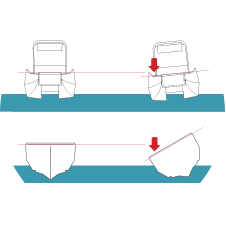 The maximum tilt angle of a V-hull boat with a full load is 19.5 degrees. A fully loaded catamaran has only a maximum of 10 degrees tilt angle.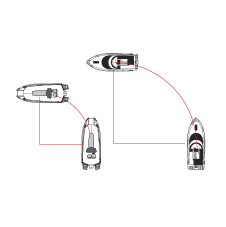 The catamaran turns without breaking. Port Maneuvering is easy, safe and secure.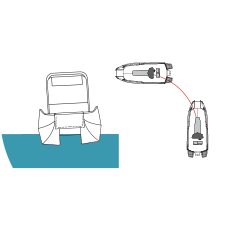 When turning, the ALUCAT stays firmly horizontal. The horizon is not lost and no blind spots are formed. Visibility remains good in every direction all the time.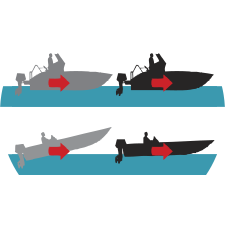 The ALUCAT does not "plow" the water, but instead takes the advantage of water's natural buoyancy. There is no planing threshold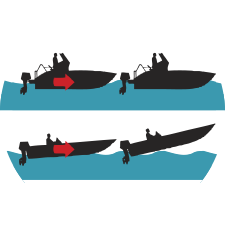 The ALUCAT moves smoothly through waves, improving comfort, safety and boat control.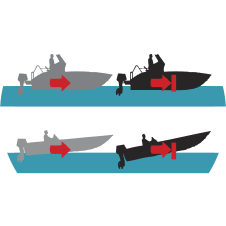 In emergency stops the ALUCAT's stern does not go down, which prevents the formation of a dangerous stern wave.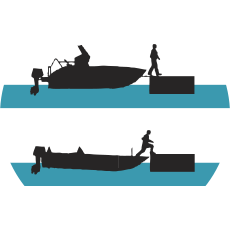 The ALUCAT is boarded safely using a wide bow ramp.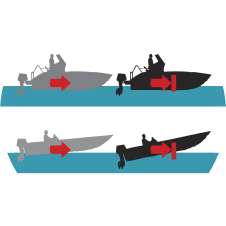 The ALUCAT comes ashore safely and steadily and it does not swing like a V-hull boat would do.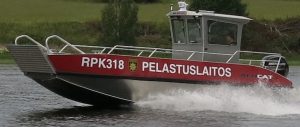 – That you'd return home –
ALU

CAT

® Testit

ALUCAT® catamaran boats have been tested according to the highest international norms and standards.
CE / C
Workboat approval
NMMA / ABYC
DIN 14961 – EN 1914