ALU

CAT® Catamarans
---
Kom och se de senaste katamaranerna.
Kom och provkör i Näsijärvi! UPPLEV och NJUT – rymlighet, balans, hållbarhet! Naistenlahti Tammerfors
Våra båtmodeller kan ses i hamnen i Naistenlahti nära Tammerfors centrum!
W6, W8, W10, W14, W25 och W35 katamaranerna. BOKA DIN TID: +358 3 348 4666 eller info@alucat.fi
---
VÄLKOMMEN TILL MÄSSAN
---
Båter i Sjøen 2023 båt mässan 31.8-3.9 Oslo

Aker Brygge Marina
OSLO NORGE
TO – FR KL 11–20
LÖ – SÖ KL 11–18
Välkommen at känna ALUCAT katamaraner
---
WORK BOAT MÄSSAN 2023 Stockholm 14.-16.9

Wasahamnen, Djurgården
STOCKHOLM
TO -FR KL 09–18
LÖ KL 10–16
SE och upplev ALUCAT katamaraner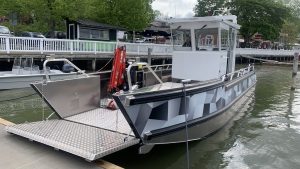 ALUCAT W25 CABIN8 Modified
2 x Suzuki 200 hp
Längd: 10,5 m
Bredd: 3,45 m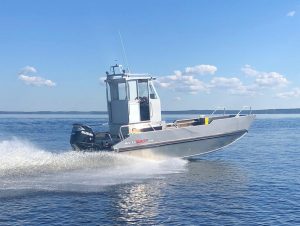 ALUCAT W18 CABIN2 Raised
Suzuki 350 hp
Längd: 8,6 m
Bredd: 2,45 m
---
ALU
CAT® is SAFE


In real life, it means Stability, Area, Flexibility and Economy.
– That you´d return home –