Flexibel amorteringsstid
Santander
erbjudande för
ALUCAT

®

båtar:
Be om en offert.
Erbjudandet gäller tills vidare i Finland.
Vi erbjuder våra kunder en förmånlig avbetalningsplan
Santander avbetalningsfinansiering
Hos oss får du finansieringsbeslut!!
Santander finansiering är:
Flexibel finansieringstjänst online
Fast ränta och månatlig delbetalning
Annuitetslån med månatlig delbetalning
Lånebelopp mellan 750 € – 150 000 €
Amorteringstid 5 år
Möjlighet att betala snabbare eller med större återbetalningar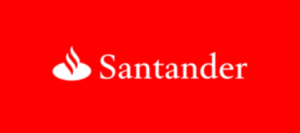 ALU

CAT®
is SAFE


In real life, it means Stability, Area, Flexibility and Economy.
– That you´d return home –